Archive for the 'Media' Category
Its kinda late, but here is a link to the recent interview with Dana Gardner from ZDnet.  On the panel was Jim Hietala (VP of Security, Open Group), Dazza Greenwood (Civics.com & MIT) and myself.  This was in preparation for the open group conference in DC.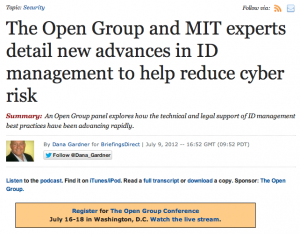 More info on the Open group conference can be found here.